General Chairs
Dr. Hadas Lewy
Holon Institute of Technology, Israel
Dr. Hadas Lewy is the Head of Digital Health Ventures in HIT and co-founder of CARE- Excellence Center for Applied Research and development of technologies for the Elderly in HIT. Dr. Lewy is an associate editor of Healthcare Technology Letters.
She earned her PhD in the department of Human Genetics and Molecular Medicine at Sackler School of Medicine, Tel-Aviv University, Israel and then completed a Postdoc Fellowship in the department of Clinical Biochemistry and Molecular Medicine in the Medical School Pitie-Salpetriere. Paris, France. Her academic and industrial experience includes the development of medical devices and analytics. In 2006 she established a company for home care service in oncology. In 2008 she joined Maccabi healthcare services where she established the International R&D Center, collaboration between academia healthcare organizations and industry, founded and served as the CEO of NEVET Ltd –the R&D Company of Maccabi Group Holdings wich developed products based on Maccabi's know-how. In 2017 she joined Clalit health services as the CRI Director of innovation and business development, established and managed the data innovation hub aim to develop and commercialize analytical products based on healthcare data that can be implemented in Clalit and other healthcare organizations worldwide. She has long experience in international collaborations in R&D including EU funded projects and the development of technologies and products for healthcare services that are compatible with the workflow and needs of healthcare systems.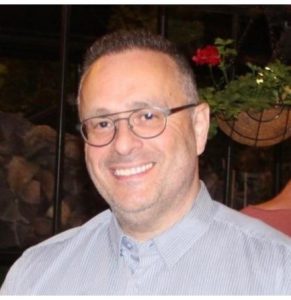 Dr. Refael Barkan
V.P for Innovation, Entrepreneurship and Internationalization; Holon Institute of Technology, Israel
Dr. Refael Barkan (Barak) is Vice President for Research, Innovation and Internationalization and the founder of the first and unique (worldwide!) B.Sc. academic program in Digital Medical Technologies at Holon Institute of Technology (HIT).
He is a Neurologist (M.D.) and a Brain Scientist (Ph.D.) and also holds a Master's degree (M.Sc.) in Computer Science. His current areas of interest are: Digital Health, Homecare Technologies, ICT Platforms for Detection and Intervention (neurocognitive training) in Early Stages of Dementia, Healthcare Informatics, Clinical Decision Support Tools and Telemedicine. He has been involved in various national and international R&D projects and initiatives, including EU grants (FP7, Horizon-2020), especially those that focus on active and healthy living and technologies for the elderly. Dr. Barkan also founded several multidisciplinary research centers and labs and startup companies in the domain of healthcare technologies.
Dr. Barkan is an associate editor of Healthcare Technology Letters, a fully open access journal, focusing on the most recent advances within a wide scope of disciplines, encompassing biomedical engineering, and computer and information science for healthcare.
Technical Program Committee Chairs
Dr. Hadas Lewy
Holon Institute of Technology, Israel
Dr. Refael Barkan
Holon Institute of Technology, Israel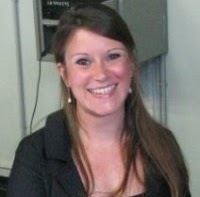 Asst. Prof. Gabriella Casalino
Università degli Studi di Bari Aldo Moro

Gabriella Casalino is currently an Assistant Professor at the CILab laboratory of the department of Informatics, University of Bari, working on machine learning techniques applied to Web Economy domain. This position has been funded by the Italian Ministry of Education, University and Research (M.I.U.R.) through the European funding project AIM (Attraction and International Mobility).
Her research activity is focused on Computational Intelligence with a particular interest for data analysis.
Three are the main themes she is currently working on: 1)Intelligent Data Analysis 2)Computational Intelligence for eHealth, 3)Data Stream Mining.
Topics in which she has produced original contributions include: image analysis, educational data mining, text mining, e-health, bioinformatics and signal processing.
She is active in the computer science community as a reviewer for international journals and conferences. She is also involved in the organizing committees of international conferences. She is Associate Editor of Journal of Intelligent and Fuzzy Systems and she is Guest Co-Editor of several journals. She was visiting researcher at Universitè de Mons (Belgium) and at the Polish Academy of Sciences.
Prof. Mordechay Shani
Holon Institute of Technology, Israel
Dr. Boaz Tadmor
Holon Institute of Technology, Israel
Prof. Yair Lempel
Holon Institute of Technology, Israel
Web Chair
Prof. Yair Lempel
Holon Institute of Technology, Israel
Workshops Chairs
Hadas Lewy
Holon Institute of Technology, Israel
Dr. Refael Barkan
Holon Institute of Technology, Israel
Ben Salem
University of Liverpool, United Kingdom
Publications Chairs
Prof. Yair Lempel
Holon Institute of Technology, Israel
Dr Nissim Harel
Holon Institute of Technology, Israel
Panels Chair
Dr. Boaz Tadmor
Holon Institute of Technology, Israel
Posters and PhD Track Chairs
Dr. Nissim Harel
Holon Institute of Technology, Israel
Dr. Tomas Karpati
Holon Institute of Technology, Israel
Local Chair
Ms. Tony Levy
Holon Institute of Technology, Israel