Panel: Homecare and Technology – 7th December (2nd day) 14:00
Introduction:
In recent years, with the rise in life expectancy and with the world's population growing older, the need for extensive medical services grows exponentially. As a result, many countries around the world, including Israel, are turning to home hospitalization, which has proven to be a sustainable, advantageous solution for the patients as well as the market. Home hospital is based on the notion that the patients are best treated in their natural environment, their homes. Consequently, many resources are being put into creating solutions for all of the patients' medical needs.
Spain, Australia, the US, Canada, and many other countries already have an implemented array of home hospitalization services. In the past decade, Israel has become a world leader in Home Hospital services and technologies. Today, a wide range of home hospital services are offered to all Israeli citizens, supervised by the Israel Ministry of Health, and fully covered by all four HMO's.
As a result of this trend, medical technologies are being developed in order to maintain quality of care and monitoring of home-hospital patients. These technologies enable keeping the patients in their home, and provide the best medical care for them and support for their families. Such technologies include mobile ECG, portable ultrasound scanners, personalized apps monitoring vitals, cloud based CRM systems updated and available in real time to all field teams, and more.
Following the pandemic outbreak, home hospital became the prominent choice for most patients (Covid19 and other patients), who worried about hospital-acquired infections, and preferred receiving hospital-level care in their own homes, surround by their families, with the medical teams available to them 24/7 all year round.
During this panel we will discuss the challenges faced by companies in incorporating their technologies in the home hospital realm, the dramatic rise in the development of such technologies, and the opportunities the pandemic has created for the tech industry. We will also delve into regulations, legislation, and the key influencers in this area, among other topics.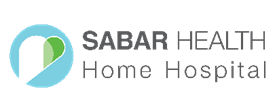 Sabar Health is Israel's largest Home Hospital, caring for over 1,200 daily, in 7 home hospital wards, fully funded by Israel's four public HMO's: Home Hospice, Intensive Home Rehabilitation, Home Acute Care and Internal Medicine, Home Psychiatric care, Home Hospital for CHF Patients, Skilled Nursing at Home, and Home Respiratory Care & Sleep Lab. The Sabar Health team of 800+ health professionals, care for patients all across the country, and are available to them 24/7.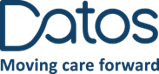 Datos Health facilitates the increasing transition of care from hospitals and clinics to the home. A robust and flexible remote care automation platform, the user-friendly yet cost-effective Datos Health solution enables any hospital department to rapidly and seamlessly deploy new automated remote care processes and workflows.
Datos Health's agnostic platform enables care delivery across any clinical condition, device, patient profile, and treatment protocol, and helps health systems realize the potential of patient-generated data through strong patient engagement.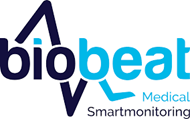 Biobeat Technologies Ltd. has developed a small, non-invasive, wireless, wearable, medical-grade monitoring device and an end-to-end cloud-based remote patient monitoring platform.

EarlySense was founded in Nov. 2004, and since it has created a new market segment: continuous monitoring of patients to early detect changes in their condition (all unmonitored patients in hospitals).
Starting Feb. 2021 every second hospital bed in the US market is sold with ES technology integrated and activated under the brand HillRom, the largest bed manufacturer in the US.
In the past two years EarlySense has developed a cloud based platform to enable the technology for patients outside of acute care hospital. The 1st generation of "Insight @ home" is being sold under EUA to support Remote patient monitoring partners. FDA 510K clearance is expected by the end of Q3 2021 and large scale commercial launch in Q4 2021. EarlySense technology is based on a sensitive sensor under the mattress and advanced data analytics using ML and AI models.

Uniper's service is based on accessible, valuable and an engaging service. The main interface being the TV set, a medium that everybody is familiar with, and feels at ease to use. Uniper's platform provides older adults with daily schedule where they can join live mental, social and physical meetings and sessions – from senior fitness class in the morning, positive thinking session in the afternoon, and meetup with fiends in the evening