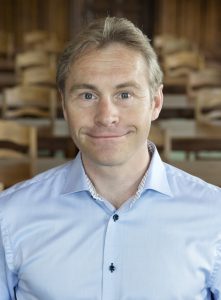 Prof. Per Carlbring
Title: From Face-to-Face to Cyberspace: The Future of Mental Health Treatments
Abstract:
The rapid advancement of technology, further accelerated by the coronavirus pandemic, has revolutionized the field of mental health, leading to the emergence of internet interventions as a viable alternative to traditional face-to-face therapy. In this keynote presentation, Professor Per Carlbring aims to provide an in-depth analysis of the process, efficacy, and potential drawbacks of internet-based treatments compared to their face-to-face counterparts. A new era in internet interventions, marked by the advent of Chat-GPT and AI-assisted therapist guidance, will be explored, highlighting the role of artificial intelligence in shaping mental health care. The structure and implementation of online therapy will be discussed, as well as its effectiveness in addressing various mental health issues. Additionally, the potential negative impacts of digital treatments will be examined, with the introduction of the free Negative Effects Questionnaire. The presentation will also showcase two innovative treatment approaches – one utilizing virtual reality and the other employing a smartphone application – to demonstrate the potential of technology-driven interventions in enhancing mental health care. By examining these aspects, a comprehensive understanding of the benefits and challenges associated with internet-based treatments and their implications for the future of mental health care will be fostered.
Bio:
Professor Per Carlbring is a renowned clinical psychologist and researcher, highly esteemed for his groundbreaking work in the domain of internet-based cognitive behavioral therapy (ICBT). This includes innovative applications of gamified treatments in virtual reality and smartphone apps. With a career spanning more than two decades, he has devoted himself to enhancing mental health care by employing cutting-edge technology and making evidence-based treatments readily accessible to those who require them.
Prof. Carlbring obtained his Ph.D. in Clinical Psychology from Uppsala University, focusing on the development and evaluation of ICBT. Over the course of his academic career, he has held various esteemed teaching and research positions at prominent institutions such as Stockholm University, University of Southern Denmark, and Linköping University.
As a researcher, Prof. Carlbring has significantly contributed to the understanding and implementation of ICBT, specifically in the treatment of anxiety disorders, depression, and addiction. His work has been crucial in establishing the effectiveness of ICBT, with numerous studies revealing that it can be as efficacious as traditional face-to-face therapy for many mental health conditions.
One of Prof. Carlbring's most frequently cited papers is a recently updated meta-analysis that found therapist-supported internet-based cognitive behavior therapy to have comparable effects to face-to-face therapy for psychiatric and somatic disorders. This research further strengthens the credibility of ICBT and its potential to revolutionize mental health care in this new era of internet interventions, marked by the advent of Chat-GPT and AI-assisted therapist guidance.
Prof. Carlbring has an impressive publication record, with over 325 peer-reviewed papers. His inventive approaches to therapy have garnered significant recognition; Prof. Carlbring has received numerous awards and accolades for his contributions. Beyond his academic achievements, he has been invited to speak at conferences worldwide, disseminating his expertise and helping to shape the future of mental health care. He also serves as the Swedish representative of the Project Group on eHealth under the European Federation of Psychologist Associations.
Furthermore, Prof. Carlbring is a founding member of two prestigious associations: the International Society for Research on Internet Interventions and the European Society for Research on Internet Interventions. He currently serves as associate editor for the journal Internet Interventions.
In summary, Professor Per Carlbring is a trailblazing figure in the world of internet-based cognitive behavioral therapy. His unwavering commitment to research, education, and innovation has left an enduring mark on the field of mental health care, and his work continues to inspire and influence future generations of clinicians and researchers.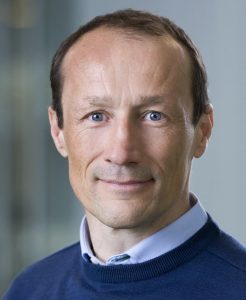 Jakob E. Bardram
Title: Digital Phenotyping – Technologies and Methods for Longitudinal Collection and Analysis of Health Data "In-the-Wild"
Bio:
Jakob E. Bardram, MSc, PhD in computer science, is a professor at the Department of Health Technology at the Technical University of Denmark [www.dtu.dk] and the director of the Copenhagen Center for Health Technology [www.cachet.dk]. He is the co-founder of Cetrea [cetrea.com]and Monsenso [monsenso.com], where he is serving as a board member and chief scientific officer. His main research areas are software architecture, mobile & ubiquitous computing, and human-computer interaction. His research focuses on applications within healthcare, ranging from interactive displays for clinical logistics in hospitals to digital phenotyping in psychiatry, cardiology, and diabetes. He is the principal software architect of the Copenhagen Research Platform (CARP) for digital phenotyping and the CARP Mobile Sensing framework for mobile and wearable sensing. Read more about CARP at carp.cachet.dk and about Jakob on his home page, www.bardram.net.